Founded in October 2005, Institute for Civic Education in Vietnam (ICEVN) is a non-profit 501(c)(3) organization, established to promote and impart basic knowledge of civic education as well as social responsibilities, practices of duty, obligation and rights of citizens to the people of Vietnam.
Special focus of the educational programs will be in the areas of civic education, managerial leadership development, entrepreneurship education and transparency development.
In parallel to the educational programs, ICEVN on-line library provides Vietnamese translation of civic knowledge, political theories, and training materials of the above-mentioned topics as a means for the citizens of Vietnam to deal more effectively with the increasingly global market and society.
The ICEVN website will be one of the main tools for ICEVN to provide our distance-learning civic education programs. We welcome any suggestions, inputs about our website, please send your inputs and feedback to info@icevn.org
2005
Beginnings of ICEVN

Set up office & invite translators to join.
Invited faculty for teaching online courses.
Built the framework for the online library including selecting articles, books for translation.
Designed curriculum and write "textbook" for Civics and Business Online courses.
Built website and online classrooms.
Joined CIVICUS (International Civil Society Organizations) and participate in CIVICUS World Assembly in Glasgow, Scotland (2006). At this Assembly, Truong was able to recruit the first student from Vietnam for online Civics course.
Joined VA-NGO Network
2007
Launching ICEVN Website

Launched the website and the first Civics and Business courses (Sept).
Finished the translation of "Essays on Democracy" (by State Dept) and published in book form.
Finished the translation of "Social Contract" (Rousseau) and published in book form.
Continued to build the online library with articles and began to translate the Great Books such as Politics, The Federalist Papers, the Spirit of the Laws.
Participated in the World Assembly (2nd) in Glasgow, and met with the Executive Director of CECODES (a non-profit organization in VN focusing on civil society).
2008
First On-Site Workshop In Vietnam

First on-site workshop in Vietnam in "team building" by
Nhu-An Huynh, in collaboration with VA-NGO.
Served as Board member of VA-NGO
First book presentation in Washington DC.
2009
Book Presentations

Book presentations in New Port Beach and in San Jose, CA, and in Toronto, Canada.
Finished the translation and publish "A few thoughts on education" (John Locke).
Participated and got certified for Executive Director Leadership (LEAP).
Nhu An Huynh delivered another workshop on leadership development in VN with VA-NGO.
2010
Launched New Course: Macroeconomics

Launched the new online course: Macroeconomics.
Translated and published "Odyssey" (Homer).
Book presentations in Dallas, TX and Toronto, Canada.
John Nguyen delivered a workshop on "Emotional Quotient" in VN with VA-NGO (April).
Kim Yen Vu delivered a workshop on "Character Education" in VN (July).
Participated in CIVICUS World Assembly in Montreal, Canada.
Began the "Train-the-trainer" program for 2 VN staff in Montreal, Canada.
2011
Workshops on Leadership Development In Vietnam

John Nguyen delivered 2 workshops on leadership development, one in Saigon and one in Hanoi.
Participated in CIVICUS World Assembly in Montreal, Canada.
Books presentations in Toronto and Montreal, Canada.
2012
Hanoi School of Law Uses Translated Articles by ICEVN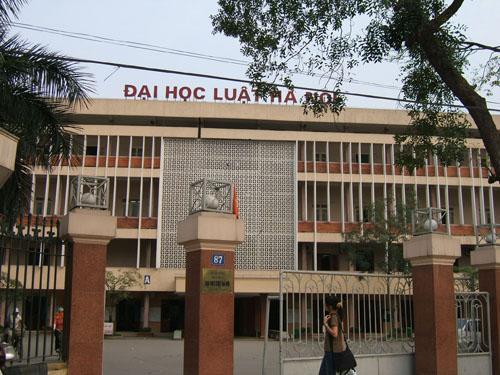 School of Law (Hanoi) asked permission to reprint articles on the issues of law and democracy which were translated by ICEVN and put them in an anthology for law students and governmental official reference.
Participated in CIVICUS WA in Montreal, Canada with 3 Board members and one VN faculty and continue the "Train-the-trainer" program.
Translated and published "Republic" (Plato) and "The Politics" (Aristotle).
Book presentations in Houston (July) and Toronto, Canada (July).
2013
Alpha Books Publishes ICEVN Books

The publisher Alpha Books in VN asked permission and signed contract to reprint the two books just published by ICEVN (Republic & Politics). ICEVN charged a nominal fee of $0.25/copy for the first run of 2000 copies.
Alpha Books signed new contract with ICEVN to reprint "Social Contract" and "Odyssey."
Alpha Books signed new contract with ICEVN to reprint "The last day of Socrates."
Frank Hoang, on his trip to VN, met with ICEVN alumni in Saigon and delivered a workshop on public speaking.
2014
Staff Expansion

Recruited 2 staff members in VN as TA: Michelle Pham and
John Nguyen.
Formed Public Speaking Clubs, run by ICEVN's alumni, in
Saigon and Hanoi.
Invited new Board member, Mr. Linh Vu from San Jose and Dr. Kim Oanh Nguyễn-Lam from Washington, DC.
2015
10th Anniversary
Celebrated 10th Anniversary.
Designed new Business Ethics and new Strategic
Management course.
Developing English for Business course to be delivered via
mobile app.
Finished Plato's next to last dialogue (Symposium) and
The 3rd Wave of Democratization (Huntington).